Bantam AA Bears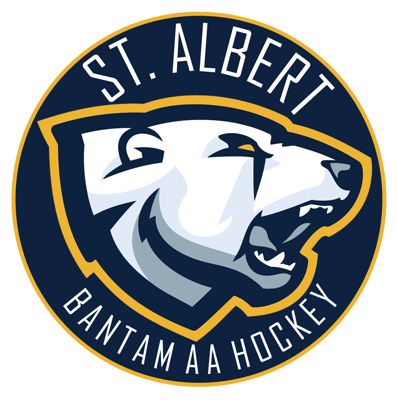 Team Links
---
Links
League Schedule - http://nahl.hockey/index.php/schedule-bantam-aa/
League Stats - http://erbhl.ca/team.php?id=436&season_id=14
Twitter - https://twitter.com/BearsAA
Instagram - https://www.instagram.com/st.albertbantamaabears/
Vimeo Channel (Game Film) - https://vimeo.com/album/5468330
Kamloops Tournament
Downloads
Parent Box Duty Schedule (Updated Nov22)
Parent Snack Duty Schedule (Updated Jan11)
Injuries
If your player is injured and needs treatment, you may be eligible to recoup any treatment or assessment costs that your personal benefits don't cover (i.e. dentist, physiotherapist, chiropractor). There are a couple of steps:
Get Natalie to complete an injury form for you, describing the incident that occurred.
Take the form to your therapist and have them fill out their section of the injury form.
Submit the form with receipts to the SAMHA office within 90 days of the injury.
To return to play, you will need a legally qualified physician to fill in the Return to Play form linked below.
For more information, check out Hockey Canada's Safety Requires Teamwork guide, specifically the Insurance section that starts on page 36.
Hockey Canada Return to Play Form
Hockey Canada Insurance Brochure