Can you say THREEPEAT! SLASH are National Champions
---
---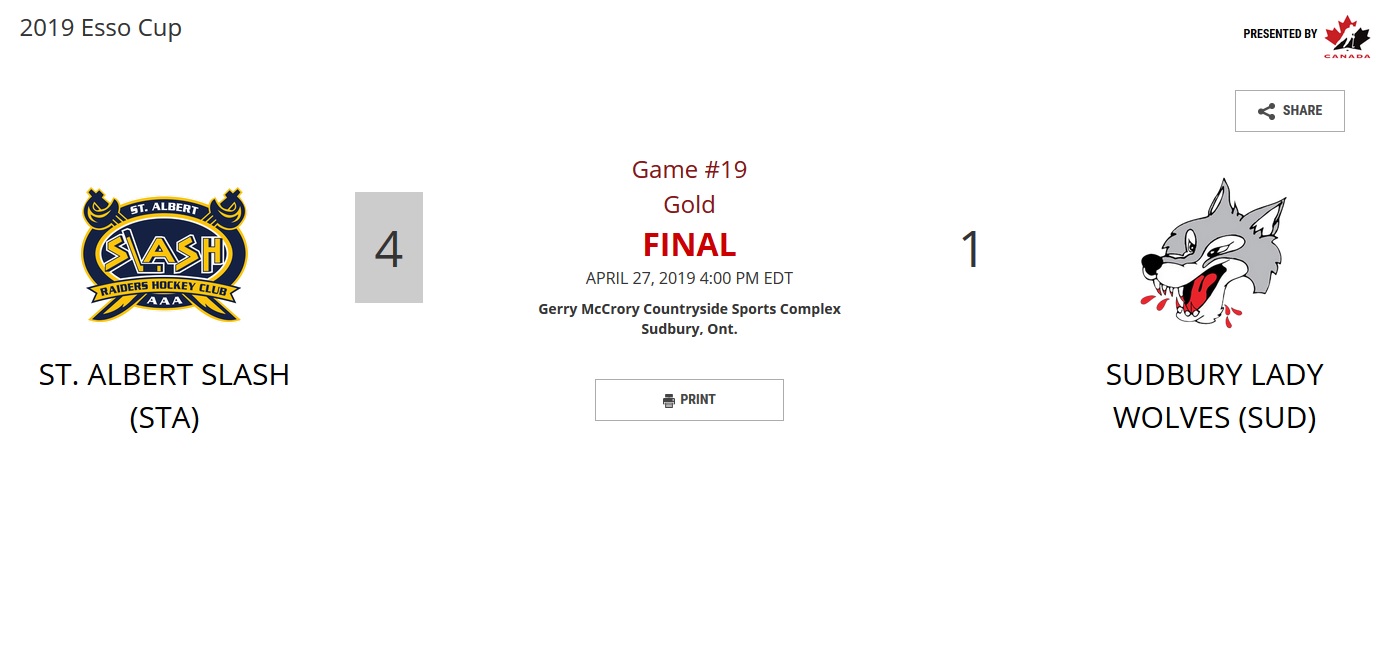 ---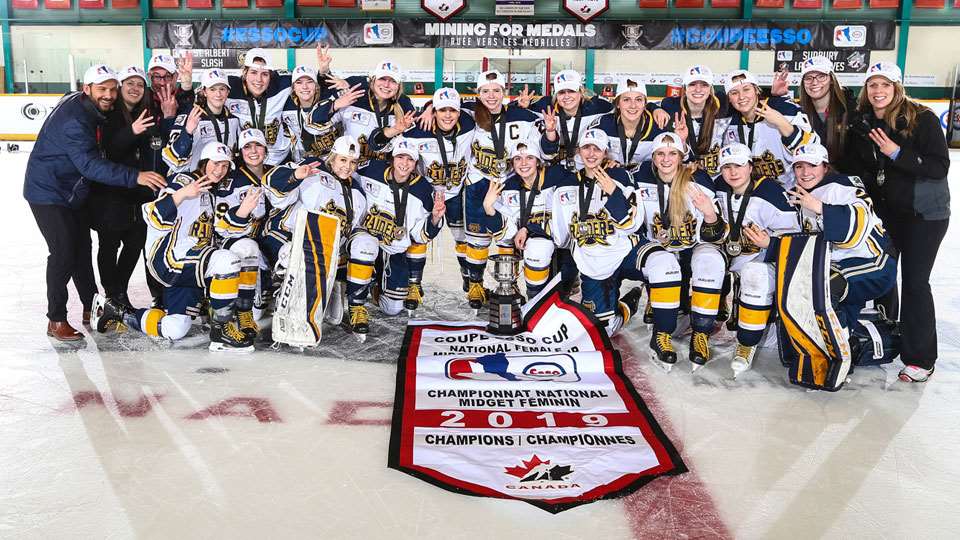 The St. Albert SLASH are ESSO Cup National Champions for the 3rd consecutive year, defeating the host Sudbury Lady Wolves 4-1.
The SLASH trailed 1-0 after the 1st period. Taylor Anker tied the game at 2:38 of the 2nd period and MacKenzie Kordic gave the Slash the lead they would never relinquish at 11:26.
Kordic scored her second goal, a power play effort, at 14:54 of the 3rd period. Dayle Ross sealed the deal with an empty net goal at 19:21.
Read all the details at the Hockey Canada here.