Slash Repeat Pacific Regional Championship
---
---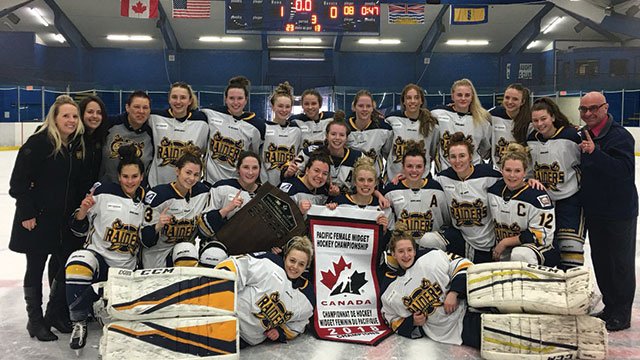 ---
The St. Albert Ron Hodgson Slash have won the Pacific Regional Championship to advance to the Esso Cup for the second straight year.
In Richmond, BC, the St. Albert Ron Hodgson Slash defeated the Greater Vancouver Comets and will now defend their 2017 Esso Cup title.
The Slash took the three-game series two games to one, winning the first game 4-2 and then dropping the second game 4-2. In the deciding game, the Slash won 1-0 to claim the Pacific Regional banner.